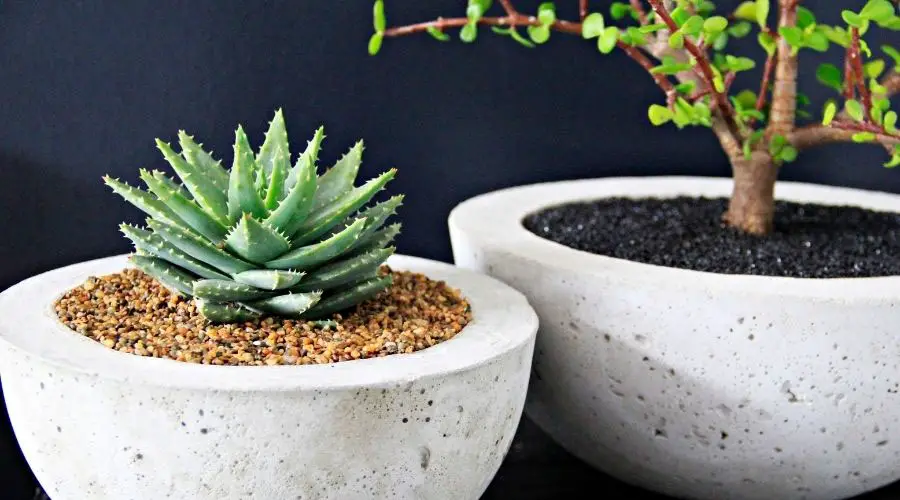 Growing plants at home can increase air quality, add color, improve the space, and provide comfort. However, planters can also be a source of endless frustration for those who don't have a green thumb. But that doesn't mean your old planters should go.
If you have an abundance of planters, you can upcycle the pots instead of trashing them. Terra cotta and other planters can be cleaned and turned into practical or decorative items for the house and garage. Get inspired by some of our examples and exercise your creativity by adding another life-cycle to these products. 
Here are 17 ways to repurpose old planters:
Making planter people
Making terra cotta wind chimes
Create fun garden lights
Build a sustainable Christmas tree
Patio drink tables
Make a bird bath
Make a bird or squirrel feeder
Make a clay pot turtle
Clay candy jar
Elf on a shelf
Tiered candle holder
Make your own candle jars
Create an artificial reef for your fishes
Pot 'crocks'
Clay mulch
Fairy gardens
Create Amazon-style 'Black Earth' in your garden
Instead of throwing away an excellent item, upcycle it into something else. In doing so, you will be helping the environment by encouraging longer product life cycles. You can also create some great crafts and practical items, as you will see below. 
Why Shouldn't I Throw Out My Old Planters?
America is ranked third in the world for per-capita waste production. About 35% of the waste produced is solid residential waste – all the packaging and products we use once and then throw in the bin. 
Most of our products have a linear life-cycle or cradle to grave. They are made, used, and then thrown away. 
A more sustainable society would engineer products to go from cradle to cradle. Meaning that once we used them, they would become something with utility value.
Flower pots and planters are not a significant contributor to solid waste globally. But, it is still something we as individuals can control.
By choosing to repurpose instead of throwing away, you can help keep these products out of landfills longer and create some functional or decorative products around your home.  
Not only is it better for the environment by keeping them out of landfills, but we have so many fun and practical ways to repurpose them. 
What Else Can I Put in a Planter?
The easiest way to reuse a planter is simply putting something other than dirt and plants into it. 
Since they come in so many shapes and sizes, this is unique to each one. Below we have listed some other uses that don't require any modifications other than cleaning it out.
1. Terra Cotta Pots
Use small ones as a valet dish by the front door.
Large ones are great for storing garden hoses or tools.
Use in the garage for tools or as a small trash can.
Turn over and use as a stand for another potted plant.
2. Plastic Plant Pots 
Refill with dirt and use for starting seeds.
Use to organize shed or garage items.
More robust plastic pots can be used as nightstand organizers.
3. Planter Boxes
Store outdoor toys for kids and dogs.
Store garden tools.
Store pool cleaning supplies.
Fill with water for dogs or animals to drink from.
What Can I Do With an Old Planter?
As you can see above, there are plenty of ways to use a planter as a container for something else. But let's get our creative juices flowing and develop some more exciting and fun ways to upcycle planters. 
All the following ideas are more fun and possibly more helpful in the long term. They are also great craft activities that you can do with your kids. 
Before doing any of the projects listed below, you will want to clean it out. For most outdoor projects, just cleaning with water or a bit of soap is enough. 
If the planters are old and have mildew on them or brought into the house, you will want to clean them more thoroughly. Often using vinegar or hydrogen peroxide can effectively disinfect without using harmful chemicals. 
Repurposed Planters in Gardens & Patios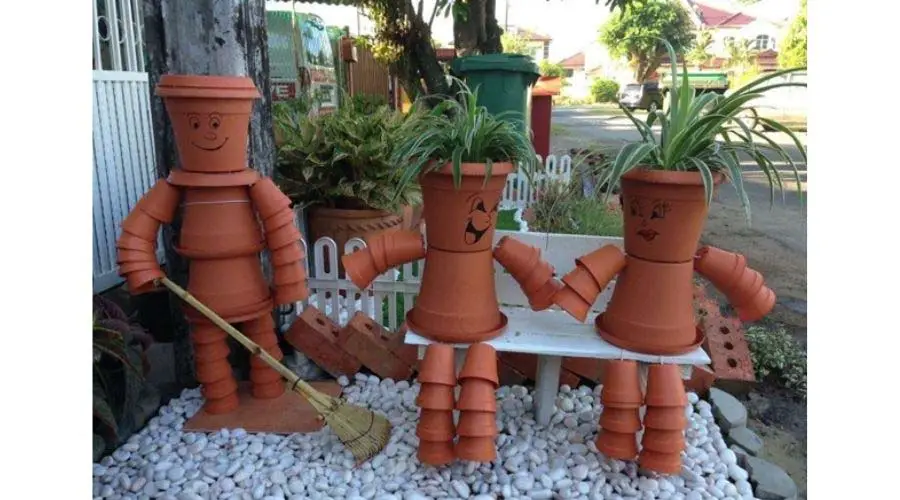 1. Making Planter People
Planters and pots make a fun building material for creating people and mythical creatures to adorn your garden and yard. 
We have seen many ideas, including gnomes, animals, scarecrows, and holiday theme creations. These are all great ways to let your kids exercise their imagination while doing something productive outdoors. 
The terra cotta will last many years. So, if constructed well, it can be a new, fun feature in your garden. You can choose to paint or decorate them in whatever ways you wish.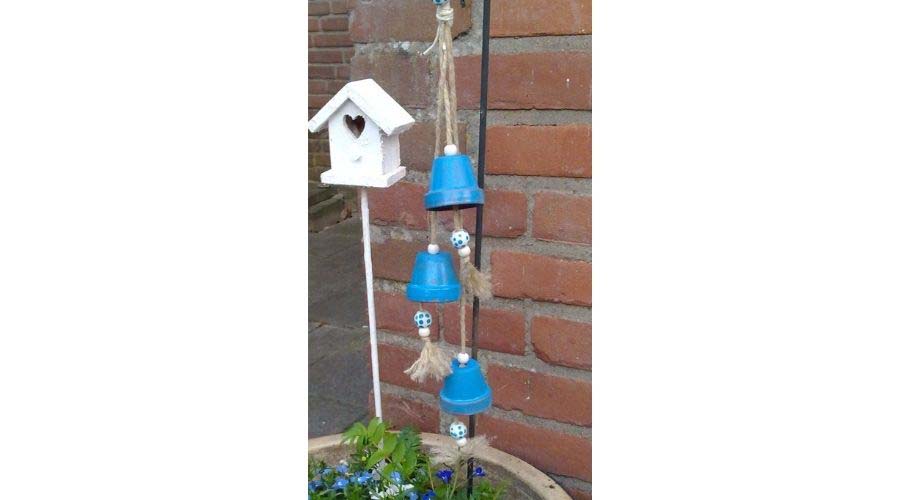 2. Making Terra Cotta Wind Chimes
Another fun and easy creative project are to make a wind chime. The planters already have a hole in the bottom, so you can use a string with large beads to create chains of pots. 
By turning them into bells or having them collide with each other, you can encourage nature to provide you with some lovely melodies. 
Use acrylic or water-based paints to color the pots, and use a hot glue gun or super glue to decorate them with whatever you like.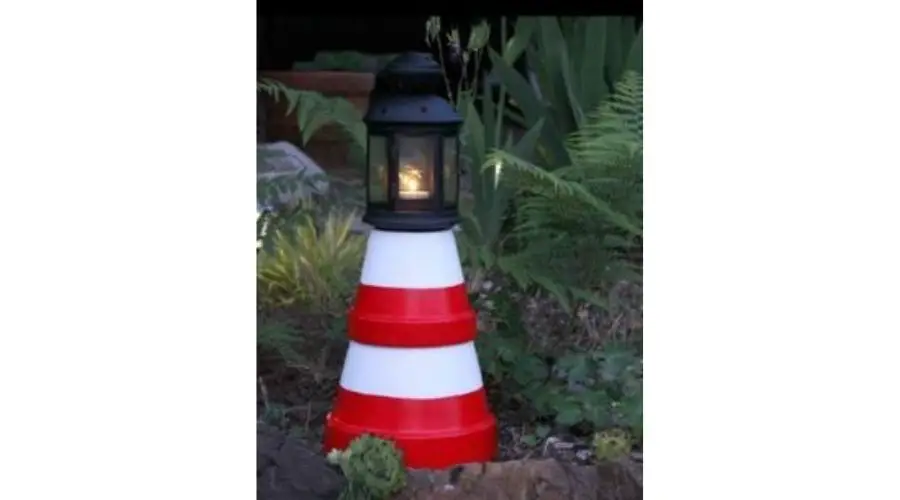 3. Create Fun Garden Lights
You can stack and paint the pots to create towers or lighthouses for your garden. 
Use silicone caulking to adhere the pots together into whatever structure you like. Then, pass electrical wires through the holes in the bottom of the jars to attach your outdoor lighting. 
You can also use solar garden lights and affix them to the pot using silicone or epoxy. Or, with stake-mounted lights, put them right through the water drainage hole in the jar. Again, use acrylic or water-based paints to finish the job.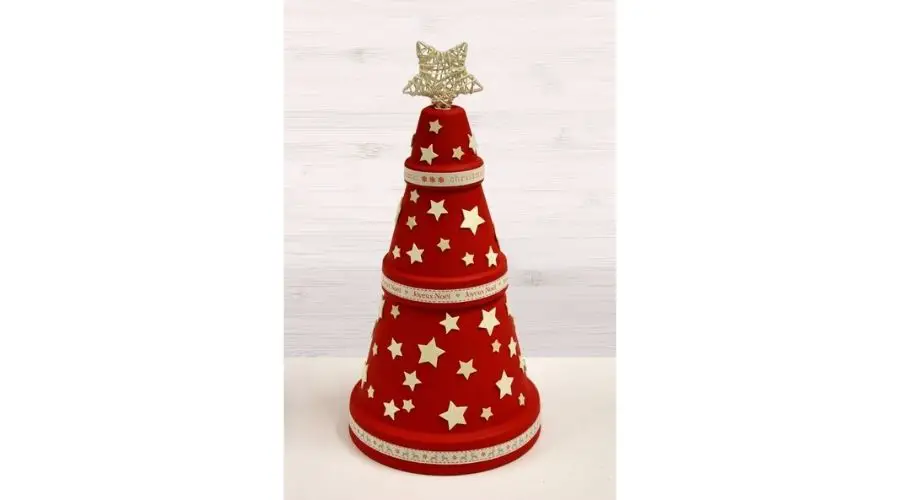 4. Build a Sustainable Christmas Tree
Most fake Christmas trees are made of plastic that you cannot recycle. Instead of purchasing one of those, make your sustainable tree to share the holiday cheer. 
You can use silicone adhesive to construct your tree out of 3 different sizes of pots. Nest, paint the entire structure your preferred color using water or acrylic-based paints. 
Once the paint is dry, grab a hot glue gun and a bunch of Christmas decorations and design your favorite new tree to place at your front door for your guests to see.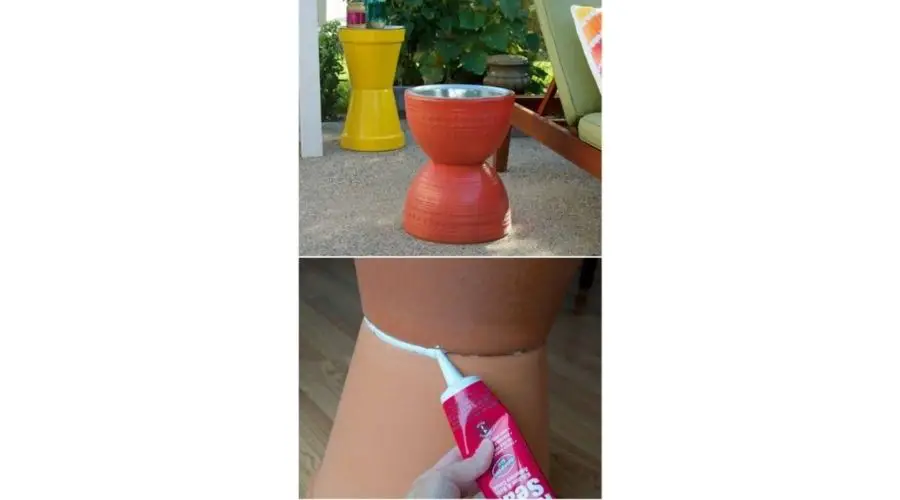 5. Patio Drink Tables
Make a small drink table to put next to your sun loungers and patio chairs. Turn one giant pot upside down, and glue another pot to its base. Use a clay water pan or plate to cover the top pot and create the tabletop. 
You can paint with acrylic paints or spray paint to create a decor that matches your existing patio furniture.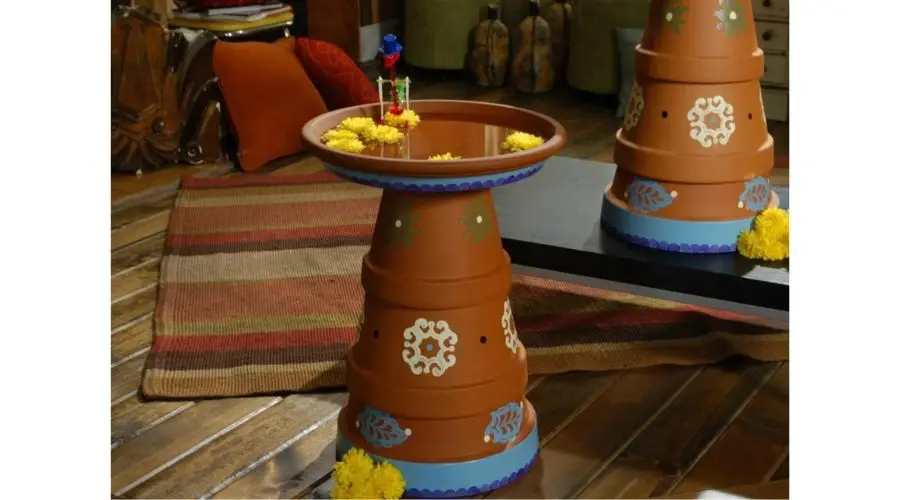 6. Make a Bird Bath
You can also use a large pot and the water dish to make a birdbath. 
Invert the pot as the base, and use the tray to hold water. It is best to glue the planters together using silicone adhesive or epoxy to prevent them from tipping over. 
7. Make a Bird or Squirrel Feeder
Attract and feed the animals who visit your garden with a feeder. Just follow the same procedure as the birdbath, but instead, fill with birdseed. 
Upcycled Planters for the Home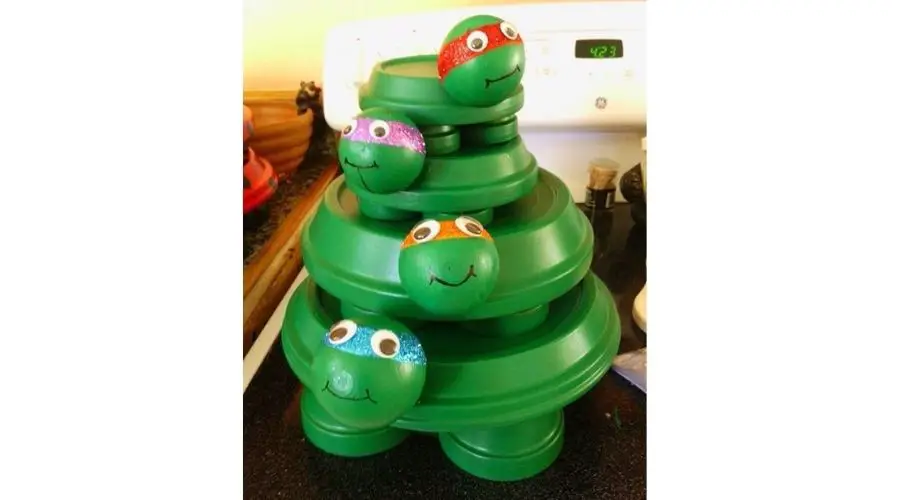 8. Make a Clay Pot Turtle
Another fun craft idea for kids is to use water retaining pans and small clay pots to make a turtle. 
To do this, use acrylic-based green paint to coat four small clay pots and one ample water retaining pan. Next, use a styrofoam ball from a craft store (or any ball you have around the home) and glue it on using hot glue. 
This is an excellent project if your kids are into Ninja Turtles, as they can then paint it to be their favorite character.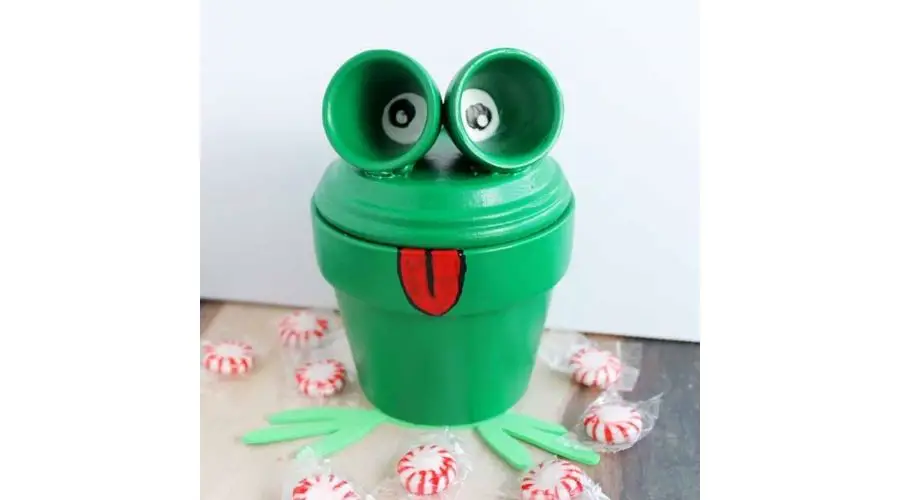 9. Clay Candy Jar
Use a cleaned terra cotta pot and water tray to create a beautiful and practical candy jar. This is easy to do, and you can even use a small pot as the lid handle. 
You can either paint it to match your house decor or repaint it for the upcoming holidays.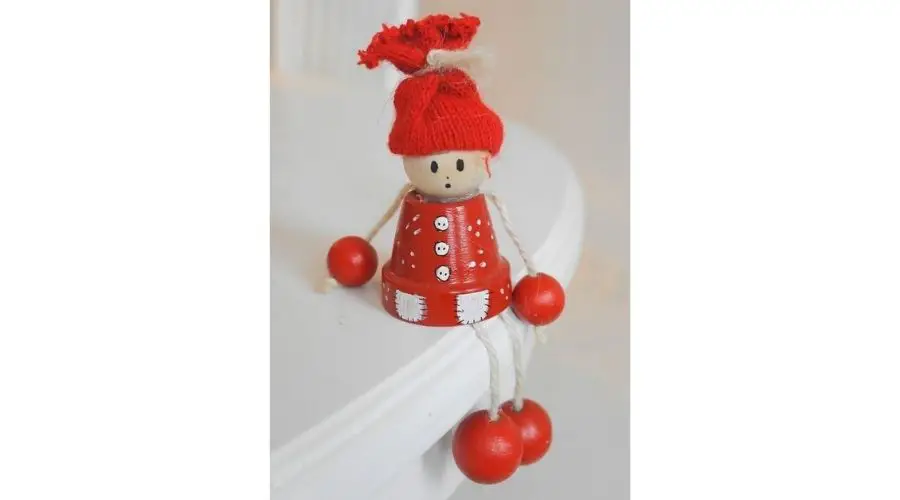 10. Elf on a Shelf
Why not create your characters to go around your home? We found this example of an elf on a shelf for the holiday season. 
Paint a small clay pot as the elf's body, and then use cotton string and wooden balls to make the arms and legs. You can find other decorations in your local craft store to make it just the way you want it and add cheer to your living room.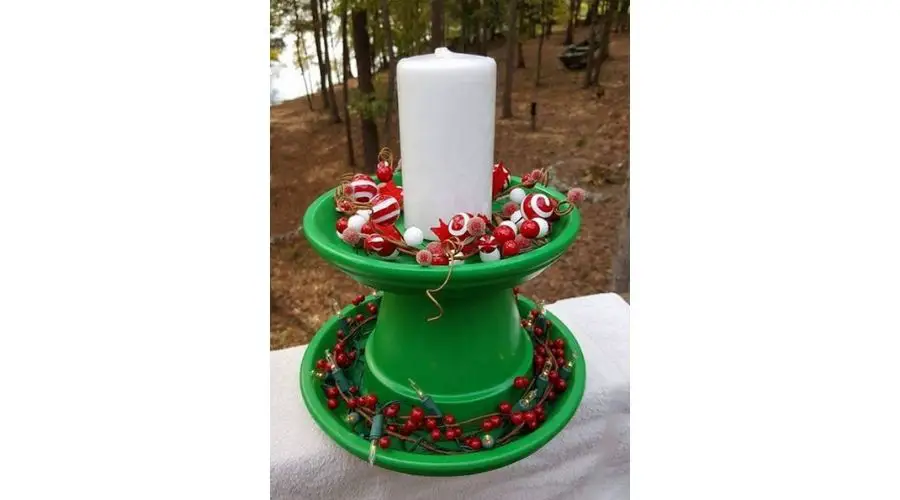 11. Tiered Candle Holder
Clay pots stack well to create tiered trays for any holiday or family gathering. Use it to serve desserts and candy or to hold a candle. 
The best thing about this is that you can quickly paint it to match the theme of your party. Also, you won't be worried about party guests or weather knocking it over like you would an expensive one.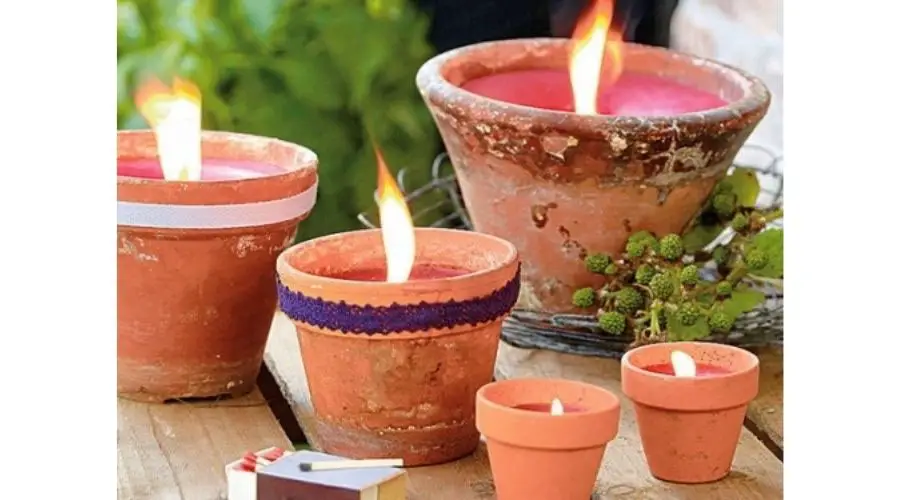 12. Make Your Own Candle Jars
Pick up some candle wax at your local supermarket or craft store and create your beautiful candles at home. 
Melt the wax in a double boiler, and then add crayons to color it. You can also add essential oils or fragrances to create scented candles. 
Some people like to add items from their gardens, like pine needles, creating natural colors and scents. 
Before pouring in the wax, use a piece of duct tape or a cork to cover the drainage hole at the bottom of the clay pot. Insert a wick and use a pencil or chopstick to keep it in place above the pot's rim. 
Once the wax cools, you can choose to paint the pot whoever you like. These make fun personalized gifts for friends and family.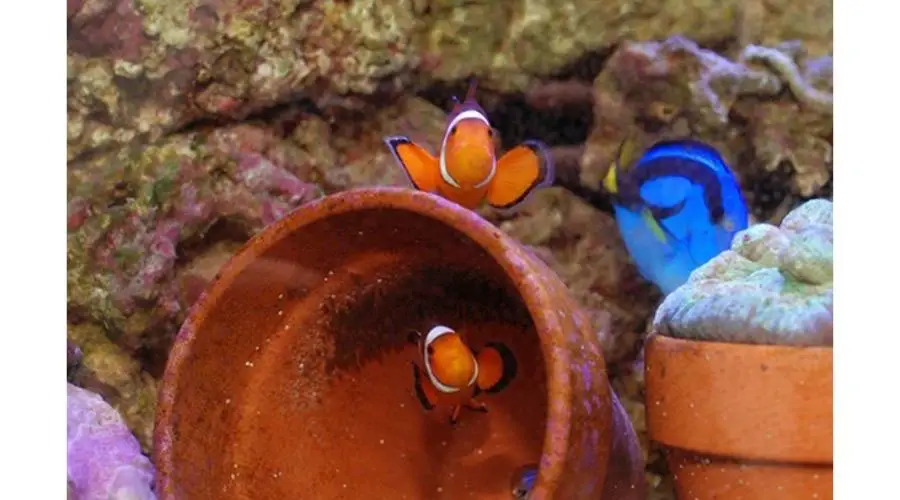 13. Create an Artificial Reef for Your Fishes
Terra cotta pots have been used as artificial reefs and fish habitats in the ocean. You can do the same in your home aquarium. 
Clean and disinfect the pots using vinegar or hydrogen peroxide first. Then drill holes into the clay pots using a drill bit made for tile. Go slow, and pour some water onto the clay before drilling and occasionally during drilling to prevent it from cracking. 
What Can I Do With Broken Planters?
Just because a clay pot is broken doesn't mean it is no longer valid. There are several ways to use broken clay pots and pieces around your garden.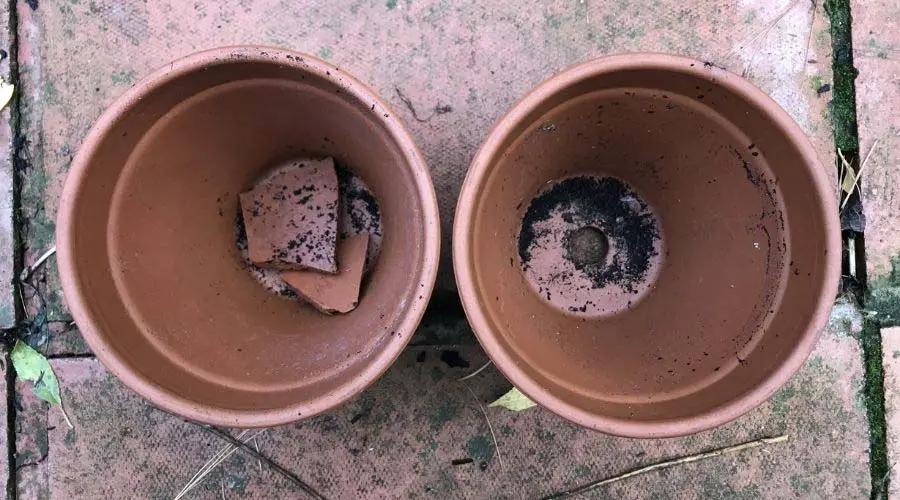 14. Pot 'Crocks'
Some gardeners claim that placing pieces of broken clay pots at the bottom of a new pot before adding soil will help with drainage. 
The idea is that the clay pieces will create voids under the soil, which will allow water to drain more effectively. However, you should note that not all gardeners agree with this. 
If you would like to try this, you may need to break the pieces up smaller. Wrap them in a dishcloth or towel, and then use a hammer to break them to the desired sizes.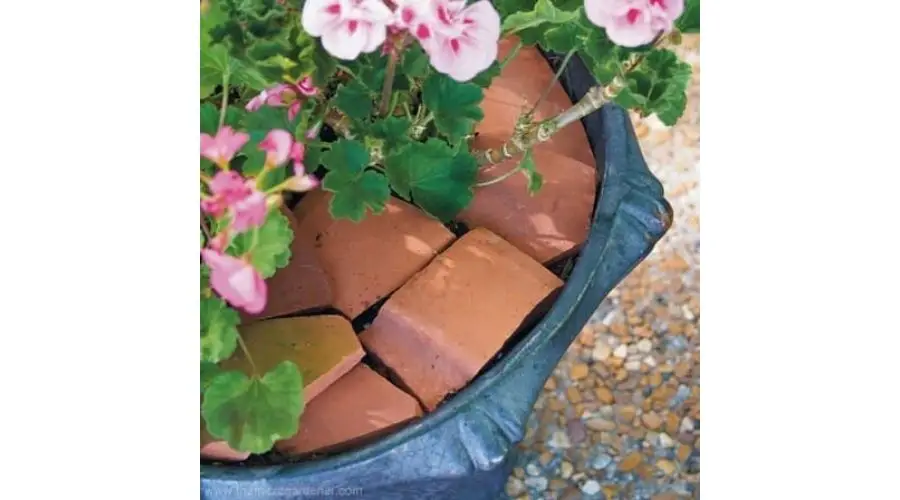 15. Clay Mulch
Often, potted plants dry out too quickly, and frequent watering can deplete nutrients from the soil and increase salt levels. 
To reduce evaporation from your potted plants, consider adding broken clay tiles from an old planter to the top of the soil. Cover the area with an inch or so of clay pieces to allow water in, but reduce evaporation. 
16. Fairy Gardens
Another fun way to use broken pots and planters is to create a fairy garden. This is a micro-habitat for multiple plants planted in horizontal and vertical spaces to develop their small world. 
To make one, start with the broken pieces and some soil, arrange it to create the habitat you want to see. Next, find many smaller plants, herbs, and succulents to fill the various micro-habitats you have made.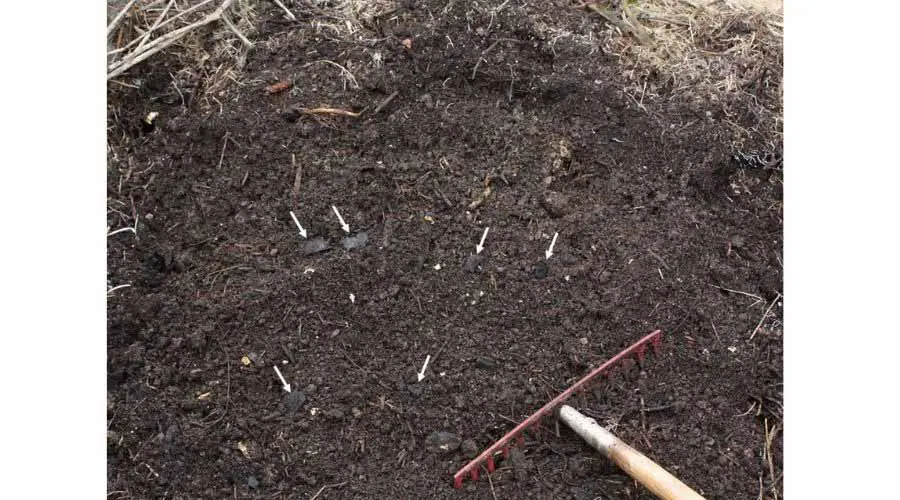 17. Create Amazon-Style 'Black Earth' in Your Garden
For thousands of years, the indigenous people of the Amazon farmed on soils they created by mixing in charcoal and broken pieces of clay pots. This soil is today known as Black Earth or Terra Preta.
Black Earth is an artificial soil rich in nutrients and minerals and has three to six times the carbon storage capacity of other grounds.
By mixing charcoal and clay shards into your soil as amendments, you can decrease acidity while adding to the soil's quality.
Conclusion
An old planter does not immediately belong to the trash can. There are many ways to repurpose them, whether they're broken or whole.
We hope that we have provided you with some helpful and fun tips to reuse or upcycle your planters and terra cotta pots. It's always a good idea to find new ways to use old things rather than adding them to landfills. 
Sources